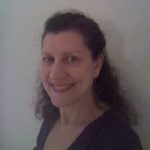 Hi, I'm Gladys Strickland also known as G.B. Strickland for my action/adventure/thriller book  The Stonemason's Secret (coming in 2020). 
I have loved to read since I was a child, blessed with parents who were readers and an inquisitive mind to always learn new things. This meant I earned a Bachelor of Arts in History (University of Arkansas at Little Rock, 1985) and a Master of Arts in Art History (Southern Methodist University, 1995). It was the research for my Master's degree thesis that inspired, 23 years later, The Stonemason's Secret.
You can read more about the book here, and my personal essays here.
You can join my newsletter list to receive updates on the book, what I've been reading (and what I recommend), and other things readers will enjoy. When you sign up you also learn more about my main character, Sarah Walker. The fictional announcement about her arrival and research at Beverley Minster is available in both ebook and PDF.
You can also follow me on social media! Facebook    Twitter     Instagram
Have questions? Just contact me and ask. Or leave a comment on a post. I do my best to answer everything, although it may take me a few days.
Made it this far and still want to know more? Check out my Fun and Random Facts About Me.
Welcome to my adventures!